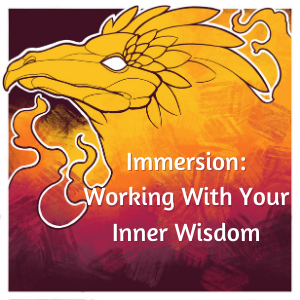 feel.focus.flow.immersion
By demystifying Yoga philosophy and adopting a somatic, interoceptive approach to our bodies, Immersion is an (un)training that empowers you with practices plus emotional and nervous system education to restore your wild, human, natural state of being. 
When you hear the word 'wild'; what do you imagine?
Do you imagine aggressiveness, unruliness and 'uncivilized' behavior? Do you consider the wildness of a flower, the meandering stream and a gentle breeze? We are being called to step more fully into the wildness of our human nature, not to destroy, but to create new ways of interacting with each other and the world around us. So many of our natural instincts and body-mind functions have been either shut down or relegated to operate subconsciously; this is hindering our evolution as a species and is causing the destruction of the planet.
Yoga is often translated to mean 'to yoke' or 'union'; in Sanskrit, the word 'yoga' is used to signify any form of connection.
Yoga is both a state of connection and a body of philosophy and practices that allow us to connect to everything in nature, including our natural Self, the part of us that is Nature itself.
Conscious connection to anything allows us to feel and create intimacy with that thing, person, or experience. This experience of connection is the state of Yoga; an immersive, embodied, sensory experience. When we use Yoga as a way to restore our connection to our natural state, the natural world, we prioritize sustainability, longevity and collective evolution.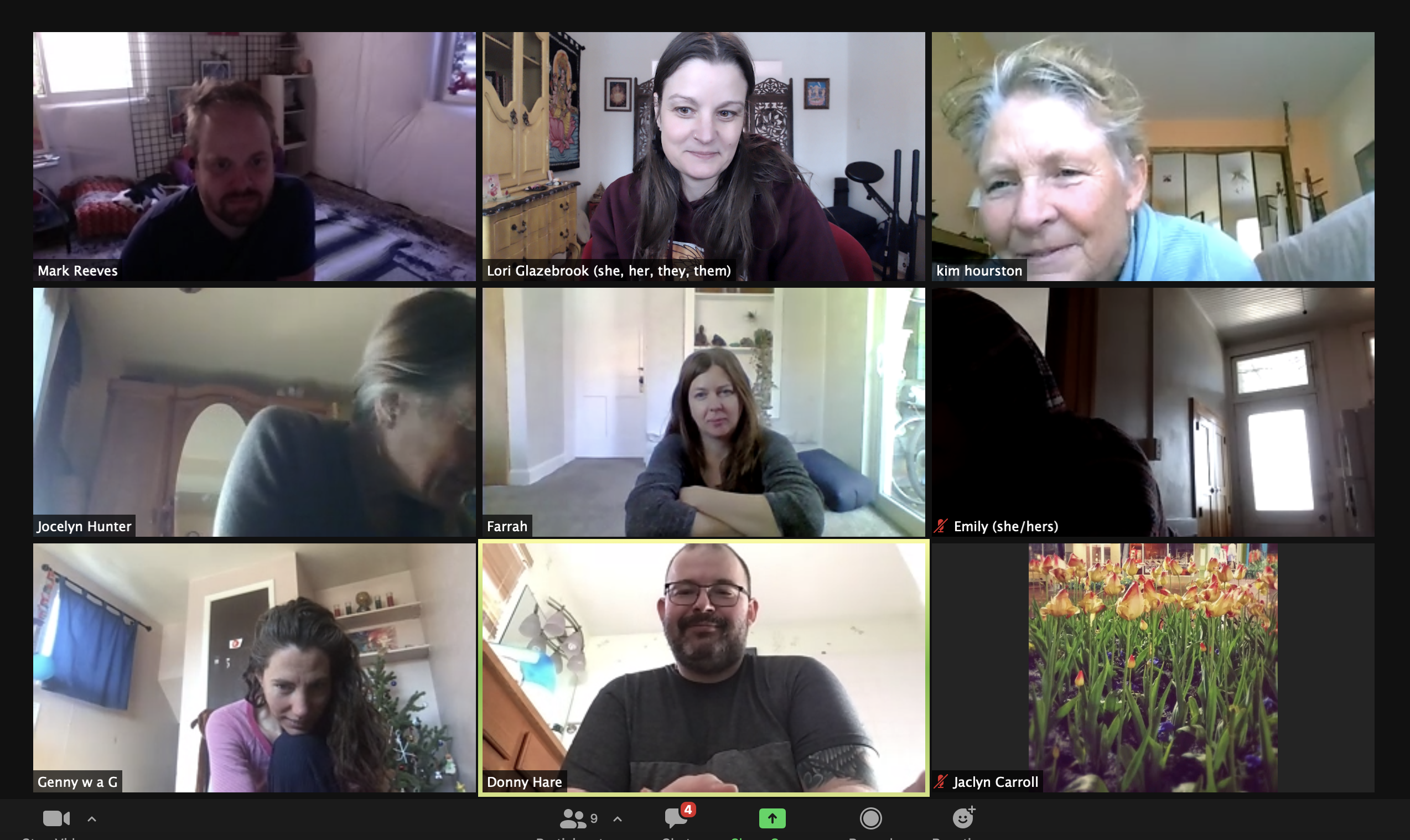 Live Small Group Circle/Class
Weekly small group learning, processing and discussion. 
We meet live online each week to process and integrate what we are learning and experiencing as we engage with the weekly videos, reading, practices and environment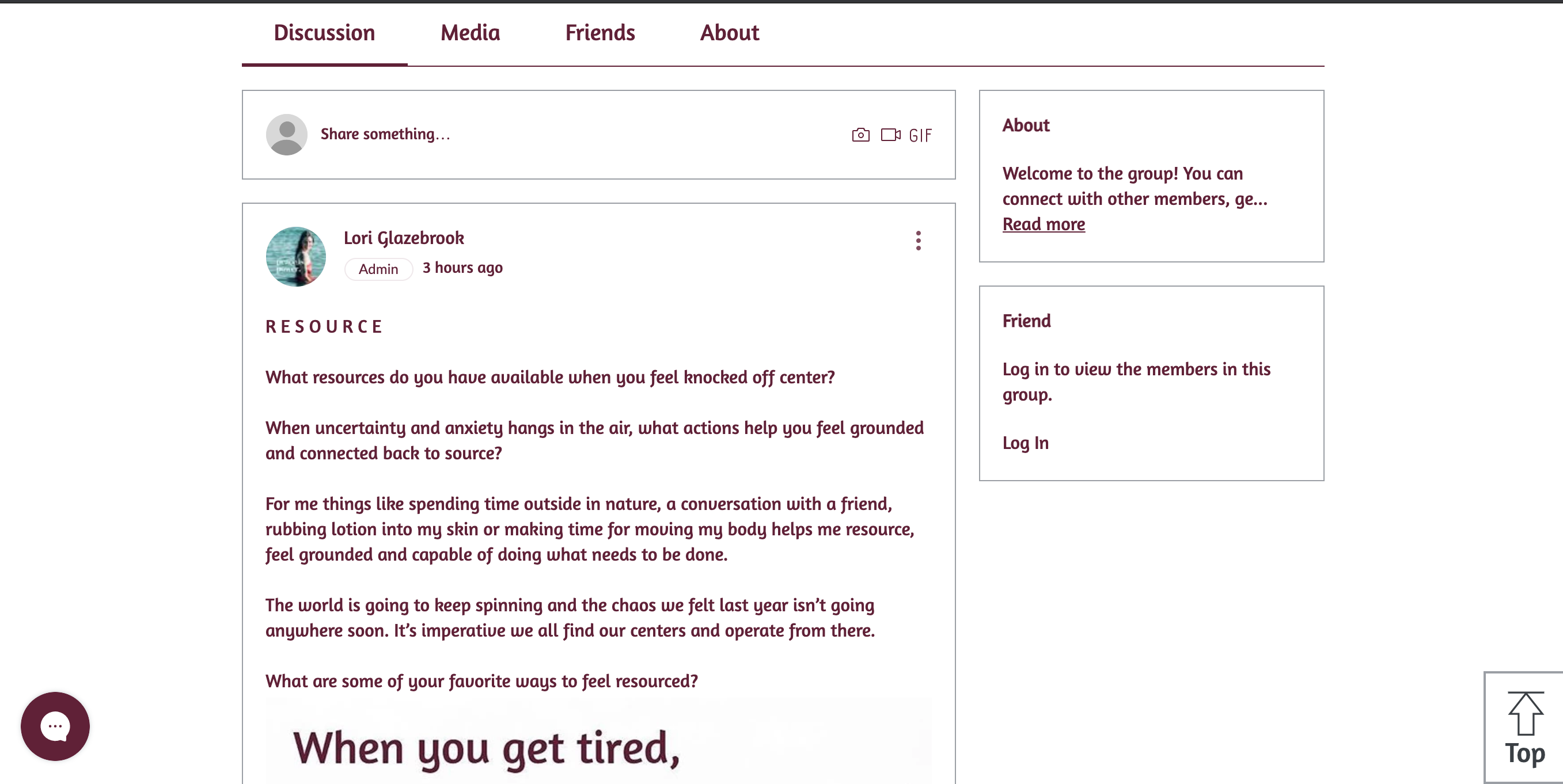 Daily check in via private group on fff.community website (not facebook!)
Practice being in intentional community while you learn the skills needed to build the future with collaboration and reciprocity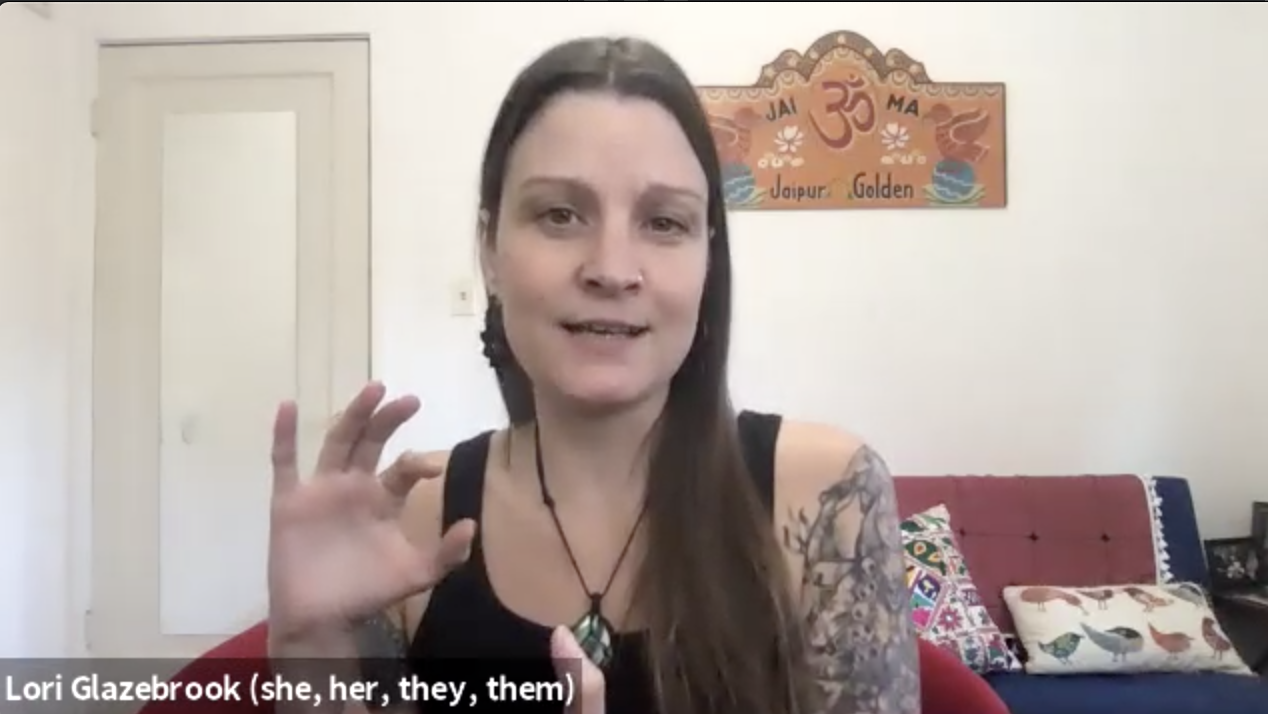 Practices and teachings to weave into daily life that create lasting habits to support resilience
Each week contains movement, meditation, journaling, reading, journeying and visualization practices to strengthen your intuition muscles and embody your Yoga practice at a deeper level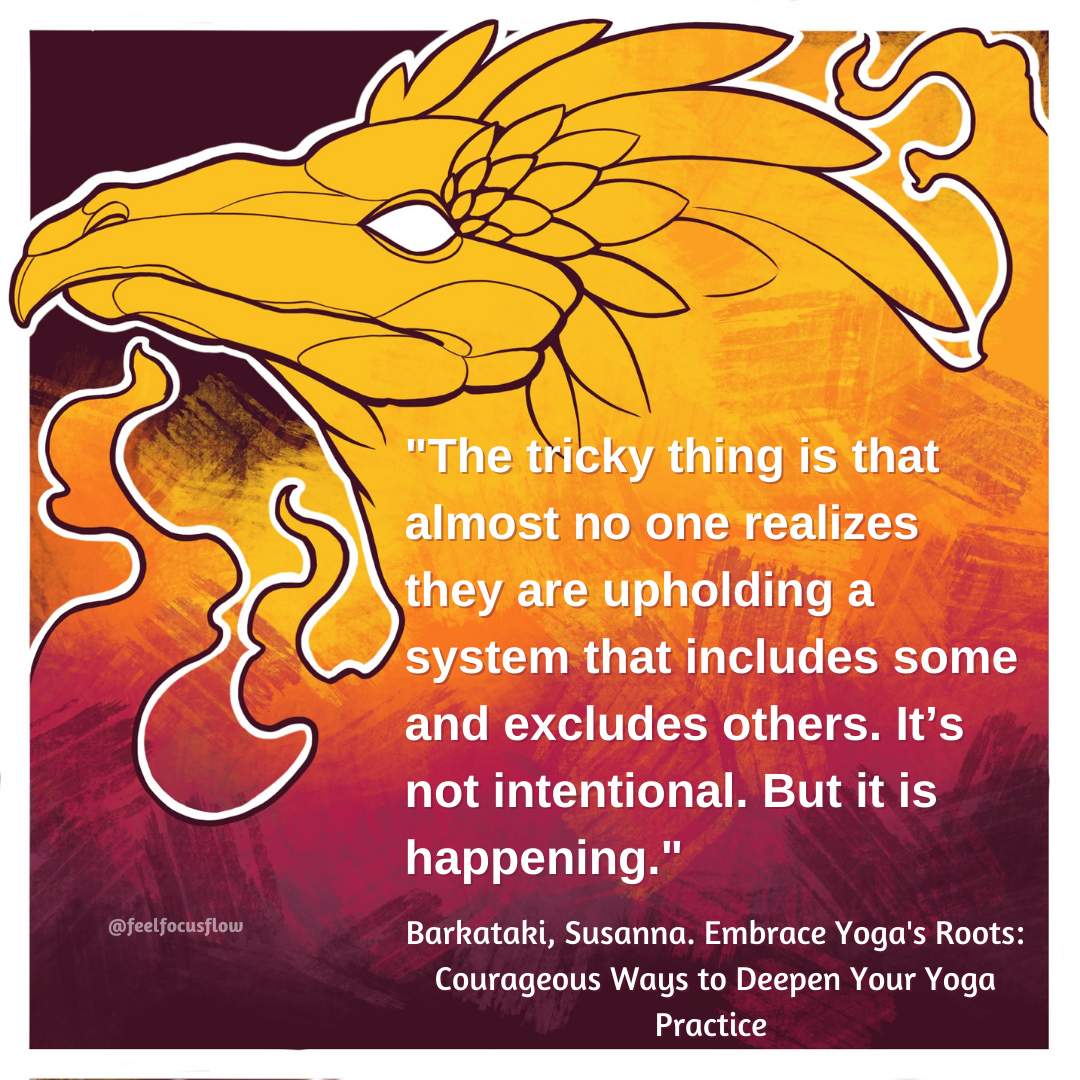 Immersion demystifies and roots the teachings of Yoga into reality where they can be utilized to dismantle current systems of oppression, patriarchy and distorted systems of power. Immersion was created to bring your Yoga practice off of your mat, out of the studio and into your daily life. 
​
45 Yoga Alliance CEUs Available
Lori Glazebrook is a E-RYT 500 and Continuing Education Provider with Yoga Alliance. This course can be used for TTP, AP & YPLE hours.
*Now through 2021, online courses may be counted as contact hours for Continuing Education (CE) requirements.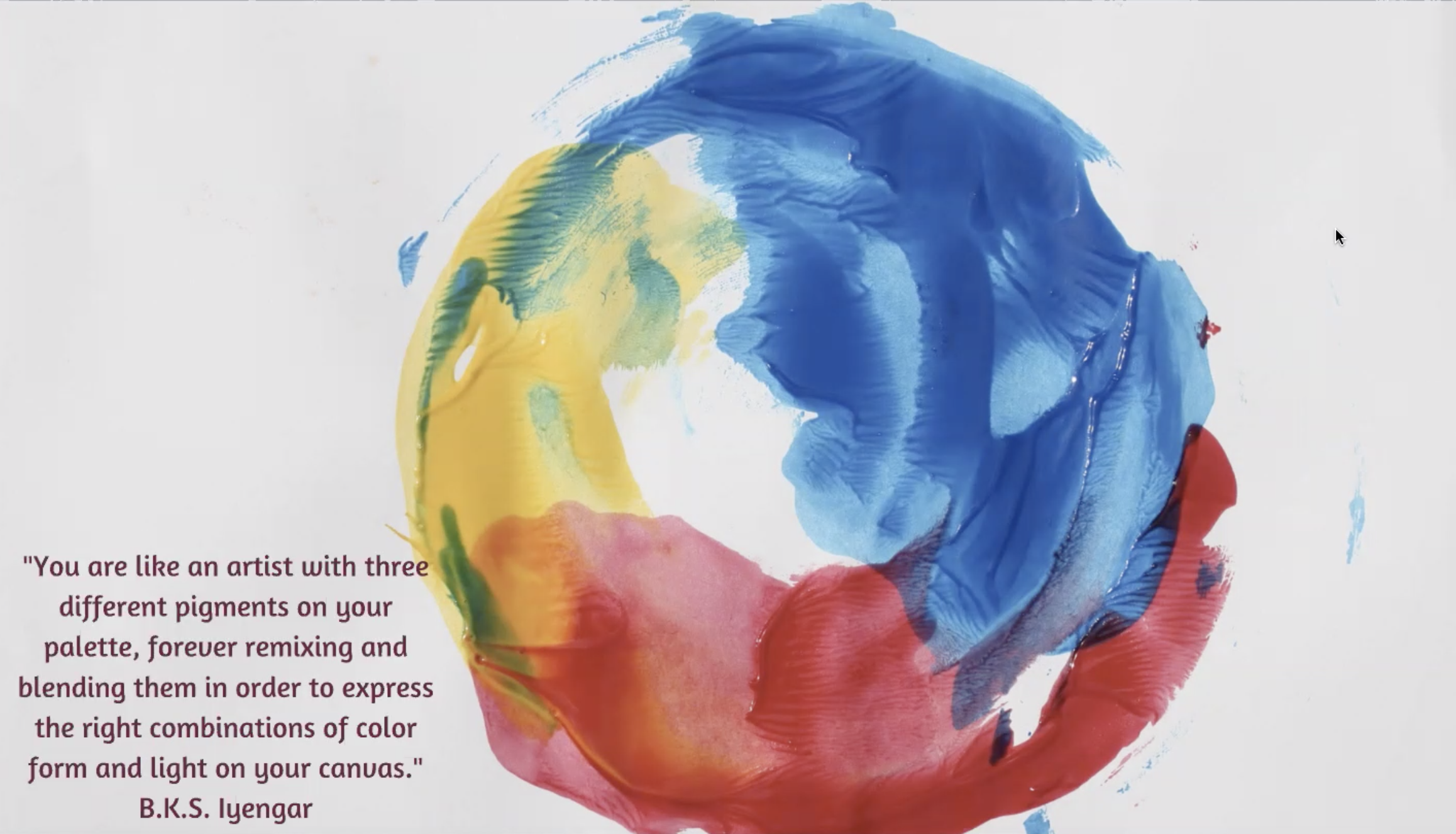 Differentiated Instruction
Lori's BA and Graduate studies are in Education, she has taught elementary school, undergraduates and several Yoga Teacher Trainings. Each week you will receive opportunities to engage with material visually, verbally and experientially, plus have the opportunity to ask questions and deepen understanding. If you need accommodations please reach out.
In The 2021 Spring Immersion You Will


Deep dive into learning to listen to the subtle language of your nervous system through the lenses of sensation, image, behavior, affect and meaning
Embody The Koshas as a way of relating to yourself and the world around you
Navigate your personal vortex of overwhelm and learn tools that help you center while taking action
Recognize the difference between discernment, perception and judgement
Cultivate present moment awareness to access spaciousness and choice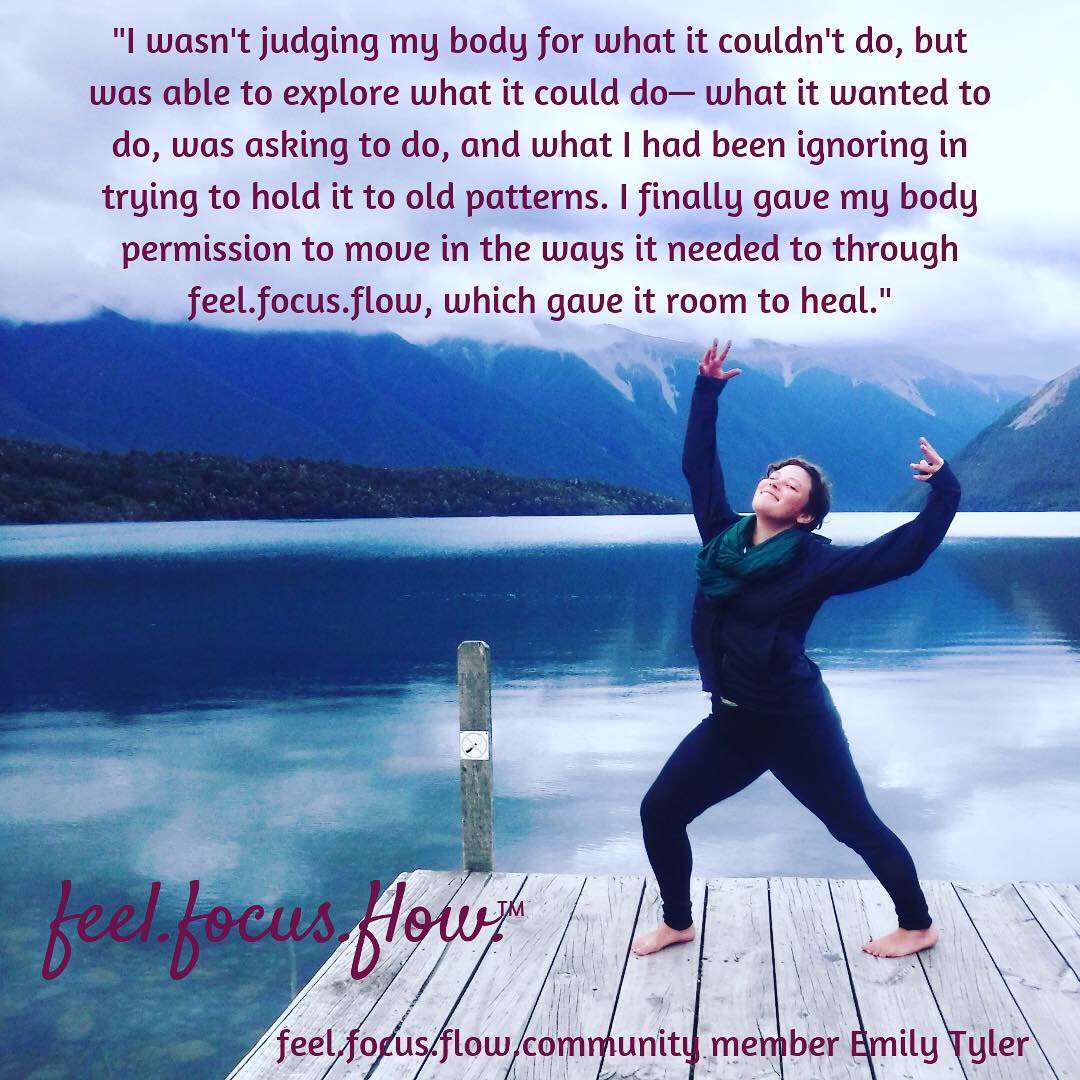 And...


Recognize and respond to internal cues of safety and danger
Get curious about your internalized beliefs about the world and how you seek protection and connection
Build resilience while orienting to what nourishes you
Understand how your nervous system functions and how the mind and body work together to "read" incoming information
Root the Mystic using awareness, breath and your moving body to embody Yoga as "the journey of the self, through the self, to the Self." (Bhagavad Gita)
And...


Apply what you're learning real time in your everyday relations and interactions
Use the Gunas and polyvagal theory to deconstruct your unconscious conditioning within a small group
Put into practice new ways of relating to your life and experiences
Uncover and Integrate Your Unique Archetypal Expression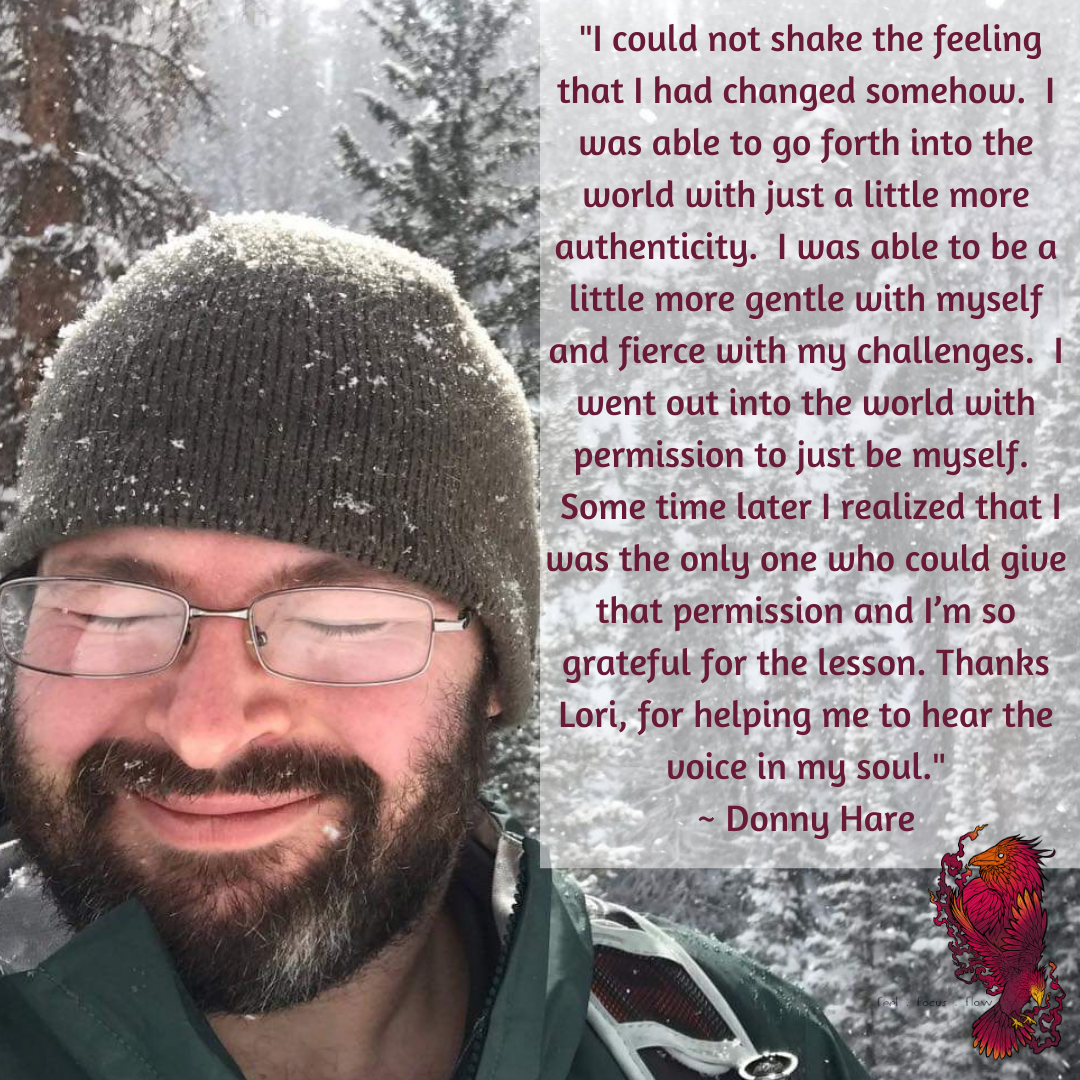 Need Sponsorship?


Here's the Sponsorship form for immersion.
Commitment
Although the practices are meant to be thread throughout your daily experiences, there is a profound commitment being made when embarking upon this work. Immersion isn't something you can cram into a few hours once a week and call it good. Readings, videos and practices are offered in an intentional way throughout the season to provide you with scaffolding as you re-pattern your habits, your neurobiology and your life.
Expect to devote an hour, or four 20-30 minute chunks, of your day to the material you engage with in addition to our weekly 2 hour call. If that stresses you out, don't worry, helping you work with fitting it in is part of our curriculum. Much of what we do in Immersion is unlearning old ways of doing things.
This includes how we learn, how we engage with our bodies, the environment we occupy and the roles we play within a group; as we do this you may feel uncomfortable.
Change is scary, especially on the subconscious, nervous system level we work with in Immersion. The brain can't differentiate between 'ego' death and physical body death, so our nervous system often reacts to change as if physical death might occur. This is not comfortable, but you will be getting the tools you need to navigate the discomfort of change and transformation as we go.
Engaging within the online group is also a commitment you make when signing on for the season. We can go faster and farther together than we can go alone; because of this, existing in community is a big part of what we practice in feel.focus.flow.
Daily check-ins with the group help to connect with one another in community and strengthen our capacity. By sharing our insights, questions and energy in the group we become permission givers for one another, expand our capacity for vulnerability in relationships and learn to collaborate with others to reach a mutual goal. 
"Resilience is both intrinsic and learned, a combination of nature (what you're born with) and nurture (the circumstances you encounter, especially as you grow up). Second, resilience manifests both individually and collectively. Sometimes it does take the form of a personal, individual act. Often, however, resilience is expressed communally by a group, a family, an organization, or a culture."
~Resmaa Menakem, MSW, LICSW. My Grandmother's Hands  
​Resilience is created organically within our small group setting. When we share and listen with others we share our humanity, emotions and unspoken thoughts. There can be a lot of shame around not 'transcending' humanity, when you share your journey with others, you begin to realize you're 'normal'; that feels good. Once we know it's 'normal' to want to fight, run away or pretend nothing is going on we can get curious about the physiology of it all so we can choose the course of action that is the 'right' one for us individually and collectively. It's permission giving.
If the payment plans provided are still restrictive to you, you may apply for a partial or full sponsorship Please complete and submit this sponsorship form.
​45 Yoga Alliance Continuing Education Hours Available
Not ready to immerse just yet? Check out the mini class that lets you dip your toes in here